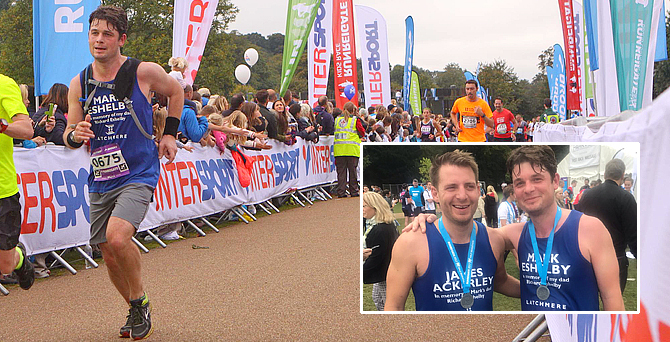 Back
4th October 2017
Thank you to everyone for their donations in support of the Melanoma Trust
Richard Eshelby, Mark's father and founder of Latchmere Properties was taken by Melanoma on Sunday 3rd September. Sadly the diagnosis found it to be too advanced for Richard, but Mazhar Ajaz and his team at The Nuffield in Guildford were an inspiration throughout their care for him.
Mark, who is managing director of Latchmere Properties ran the Reigate Half Marathon on the 17th September together with James Ackerley of Knight Frank's Guildford offices, in Richard's memory and to raise money for Mazhar and his team. The funds raised for The Melanoma Trust are not only to show thanks to the team at The Nuffield for allowing Richard to leave us with dignity, but also so that others may be saved from this terrible disease.
An auspicious target was set of £10,000 but incredibly this has already been surpassed. Mark would like to thank everyone for their support and contribution and it is hoped the fund can be raised even further, perhaps even approaching £12,000? If you would like to offer your support in meeting this new target, here is a link to the JustGiving page.